Douglas R. McCauley
Real Estate Commissioner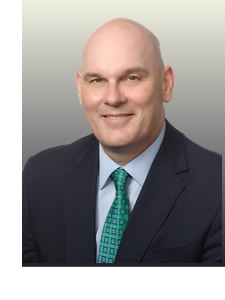 Douglas R. McCauley was appointed Commissioner of the California Department of Real Estate (DRE) by Governor Gavin Newsom on April 2, 2020, and assumed office on May 6, 2020.

Previously, he was appointed Chief Deputy Director of the California Department of Housing and Community Development in 2018 and was designated Acting Director in September of 2019. Commissioner McCauley had been Executive Officer of the California Architects Board (CAB) since 2001.

Commissioner McCauley's has been a leader in advocating for converting vacant office/retail space into housing (adaptive reuse) since his time at CAB. DRE-funded research on adaptive reuse and DRE stakeholder convenings were a primary catalyst that lead to a $400 million state investment in adaptive reuse, as well as landmark legislation to streamline these projects.

Commissioner McCauley onboarded at the start of the pandemic and steered DRE through many related challenges, especially ensuring the examinees could test and get licensed. He also directed the implementation of the Housing is Key initiative, which educated and provided resources for landlords and tenant regarding new protections. Launching the Online Exam License Application system and implementing new continuing education requirements on implicit bias are other important successes.

Commissioner McCauley is also leading efforts to:
Expand access to real estate licensing exams;
Convene and catalyze the University of California (UC) Real Estate Education Endowment Fund's Advisory Committee;
Integrate content on key issues, such as Accessory Dwelling Units (ADU) and adaptive reuse, into DRE licensing exams;
Educate first-time homebuyers through resources and outreach through First Home - California; and
Diversity the pool of experts responsible for crafting DRE's two licensing examinations.
His public service has included the following advisory roles:
Member - Policy Advisory Board, UC Berkeley Fischer Center for Real Estate
Member - Advisory Committee, Real Estate Education Endowment Fund
Former Board Member - California Housing Finance Agency
Former Board Member - California Housing Partnership Corporation
Commissioner McCauley received his DRE salesperson license in 1997. He earned a bachelor's degree in government from California State University, Sacramento and a Master of Public Administration degree from Golden Gate University.